-Lester Liao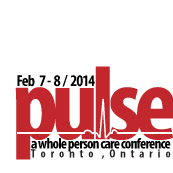 Last week I attended the Pulse Conference for Christian medical professionals in Toronto. While it was a short conference spanning Friday evening to Saturday evening, it was certainly an informative one. The conference was focused on providing spiritual care to patients, considering briefly its merits on the health of patients both in the conventional medical sense and spiritually, and also how it is practically done. A number of sessions were dedicated to considering what spiritual care is including how to share the Gospel, the ethical implications of such care, the biblical impetus behind such care, and also the effects that such care has on patients. Following these an afternoon was then set aside to practically engage the community in an effort to practice at least broaching the topic of spiritual care. This was finally followed by a wrap-up session discussing the conference and practicum.
This was only the second time it has ever been run, and a few speakers came up from the United States to share their expertise on the subject. That being said, the conference is still in its infant stages. From what I could gather there were some thirty to forty people in attendance at the conference, and they were from various backgrounds including nurses, social workers, physiotherapists, and of course physicians/medical students. This multidisciplinary involvement was a highlight for me personally, as I was sitting beside a physiotherapist for the conference and found it particularly gratifying to meet a Christian in another medical field seeking to faithfully minister in his setting.
The conference was certainly an interesting one. The best way I can characterize it is that it was a primer to spiritual care for Christians. Given the limited duration of the conference and its young nature, it was difficult to delve very deeply into the subject and the teaching portions were somewhat limited in scope. Personally I would have liked to see a deeper exploration of the Bible's direction on such matters. What the conference did provide much of, on the other hand, was testimonials on the impact of spiritual care on patients. There was also a very heavy emphasis on being practical with what we were learning both during the conference and immediately in the workplace. These being said I think the conference is a great place for people to begin considering the true merits of spiritual care and to receive guidance on how to do it. It is also a wonderful place to be encouraged by other believers and to gain an appreciation for the Christian medical community seeking to serve Him in the workplace at large. It should be noted that things will likely change not insignificantly for the conference in the years ahead, but I would wholeheartedly recommend doctors and medical students to partake in the conference to improve their ability to holistically care for patients and to see Christ glorified in medicine. May God continue to raise up workers in healthcare that love patients and care for their souls.